'
Map eBay Store Categories to Your Online Store Categories
Unlike the categories you list your products in which are determined and fixed by eBay, your eBay store categories are free form. The easiest way to create your eBay store categories is to simply map from your website categories. Once mapped, anything in that category on your website will display in your eBay store category automatically.
Two things to note:
1) eBay is notoriously slow at updating store categories, even though everything has been synced so please be patient after mapping for them to show up.
2) eBay only allows products to be listed in your eBay store in 'leaf' or final categories of your category structure. i.e. it doesn't allow you to list products in your eBay store if that category also contains a category - if you do this, eBay will list them in 'Other' automatically. (There is also a limit on the number of categories - 300, and the depth of the category structure - 3 but most merchants don't have a problem with these limits).
How to Map
To map your website categories to eBay categories, navigate to the Settings View and select "Edit Settings" for the eBay sales channel you wish to map categories for.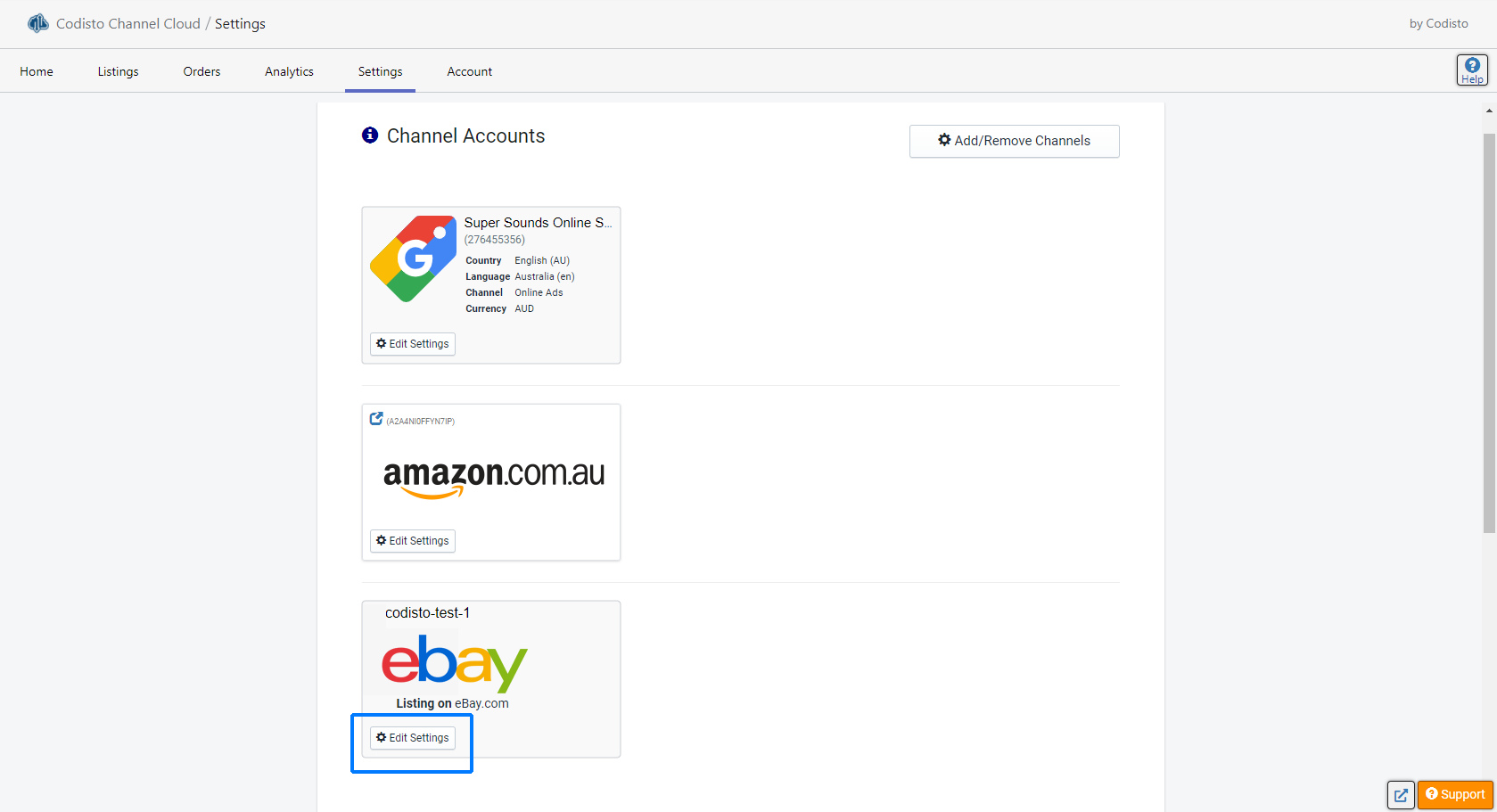 Then select "Manage eBay Store Categories".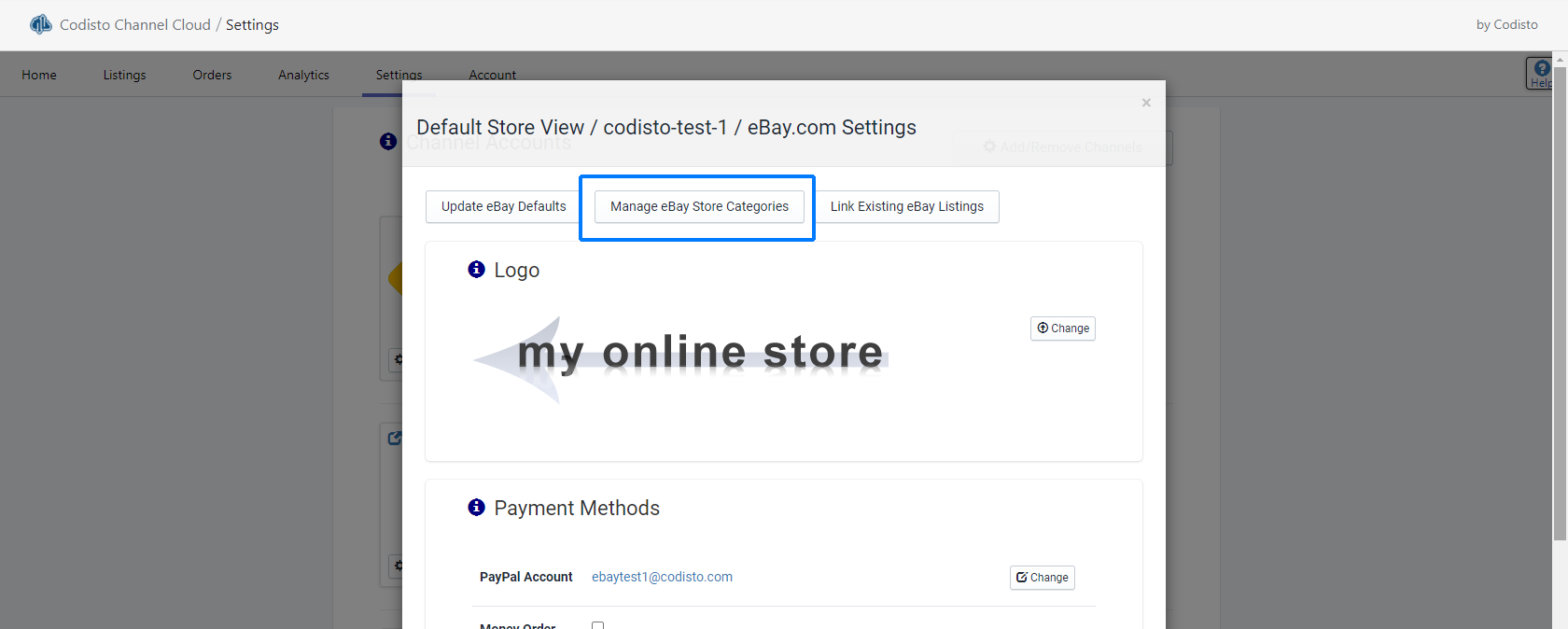 The left hand side displays your website categories, the right hand side displays your eBay store categories.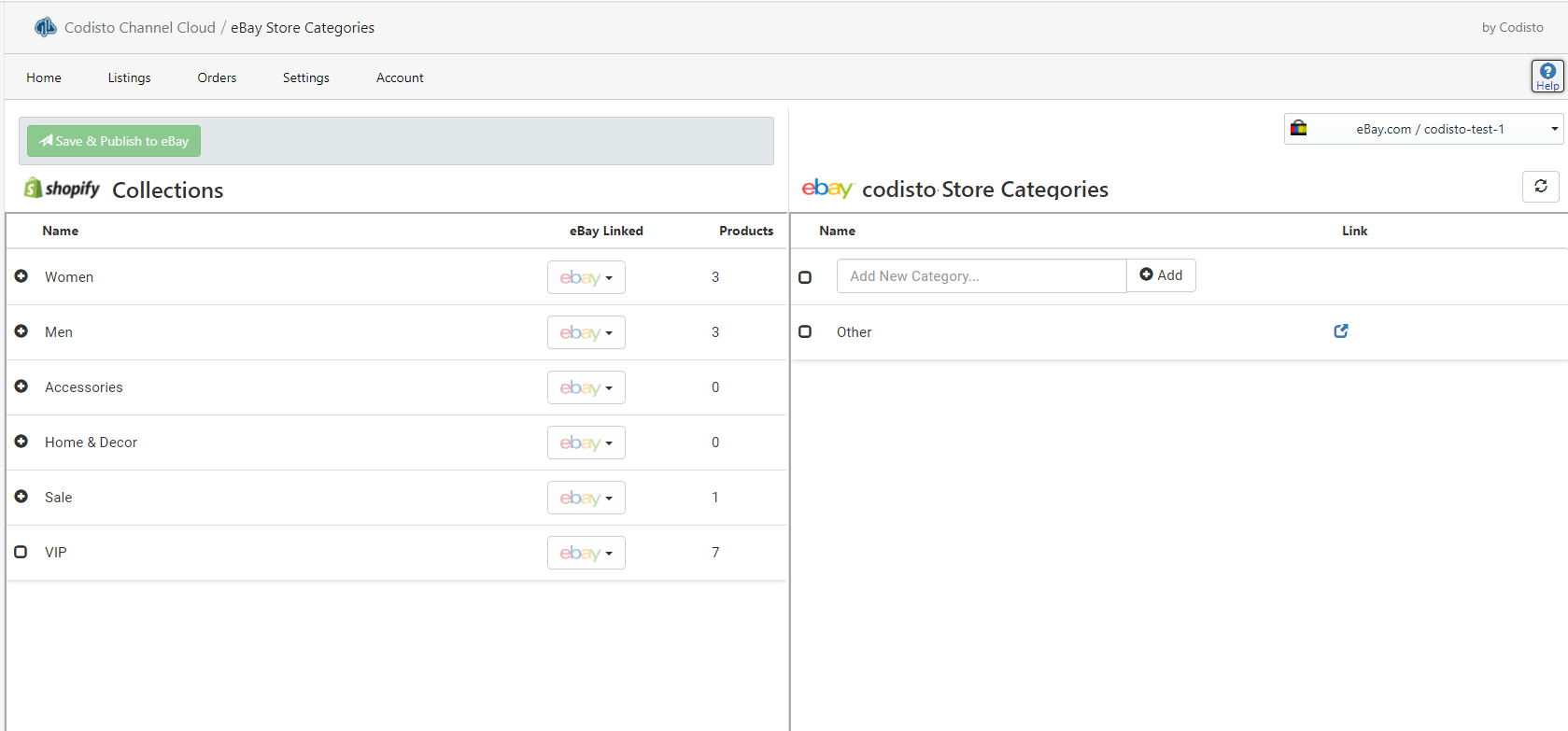 The '+' buttons are expandable and contain sub categories.
To map and link a website category to your eBay store, click the eBay button under "eBay Linked" on the applicable category and click "Sync with eBay".
For example, syncing "Women" will display: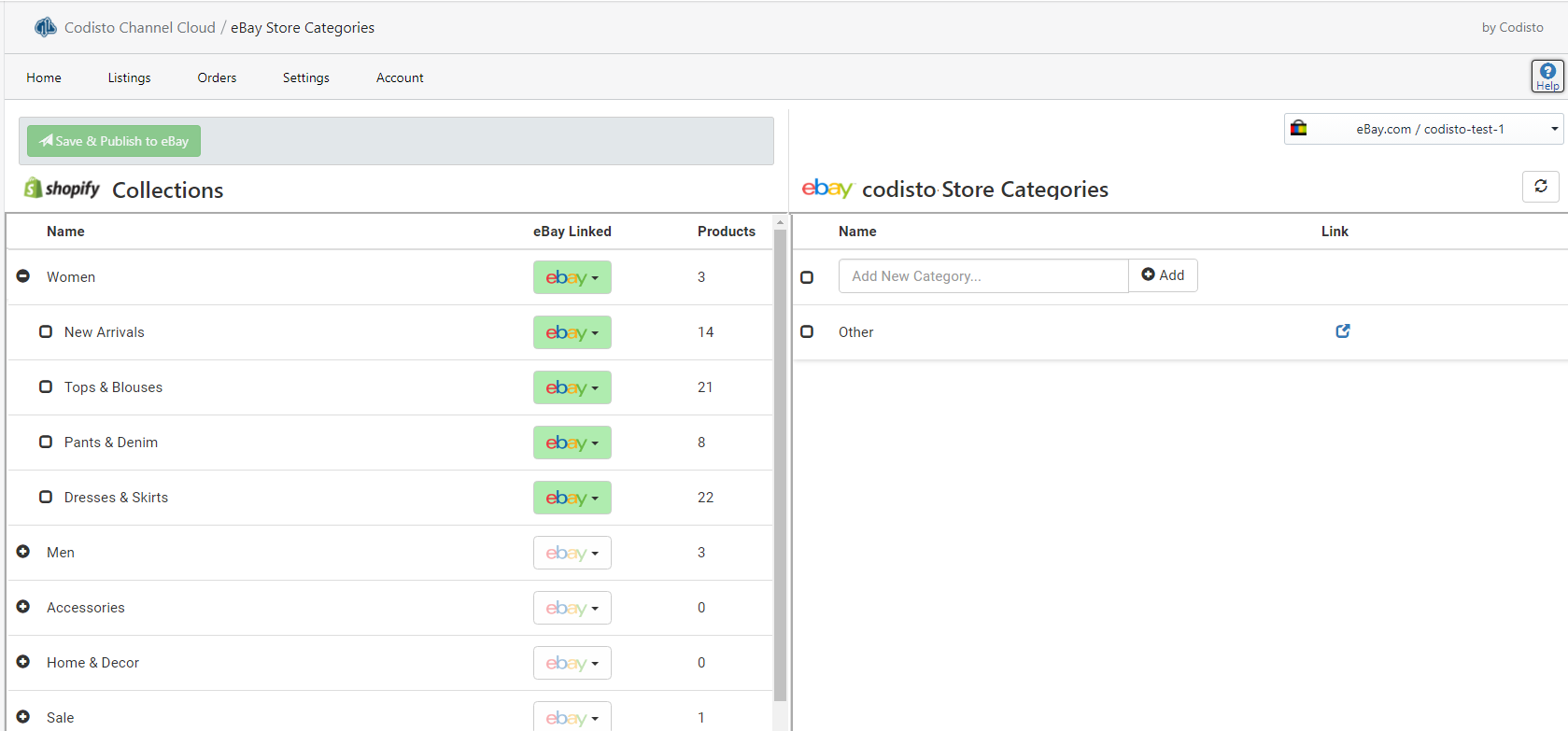 Note, at this point, the category hasn't been synced. You must click the green "Save & Publish to eBay" button at the top. Then you will see: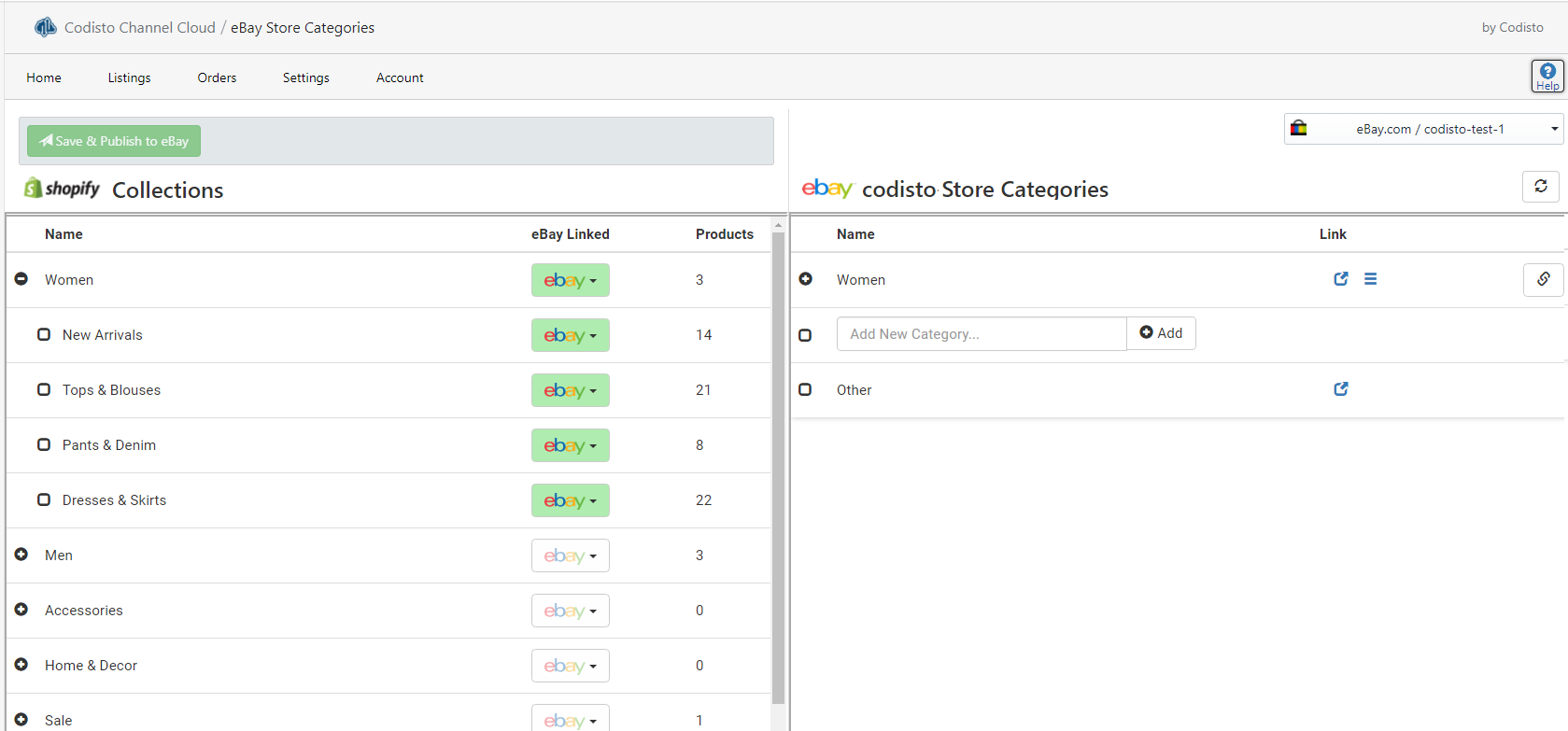 Clicking the green eBay button (under eBay Linked) allows you to disconnect.
You have the ability to add free form categories to your eBay store provided as an easier way than creating on eBay directly. But these categories aren't 'mappable' but you can add products to them individually via the the Codisto XpressGrid in Multi-edit Mode or in Single-edit Mode.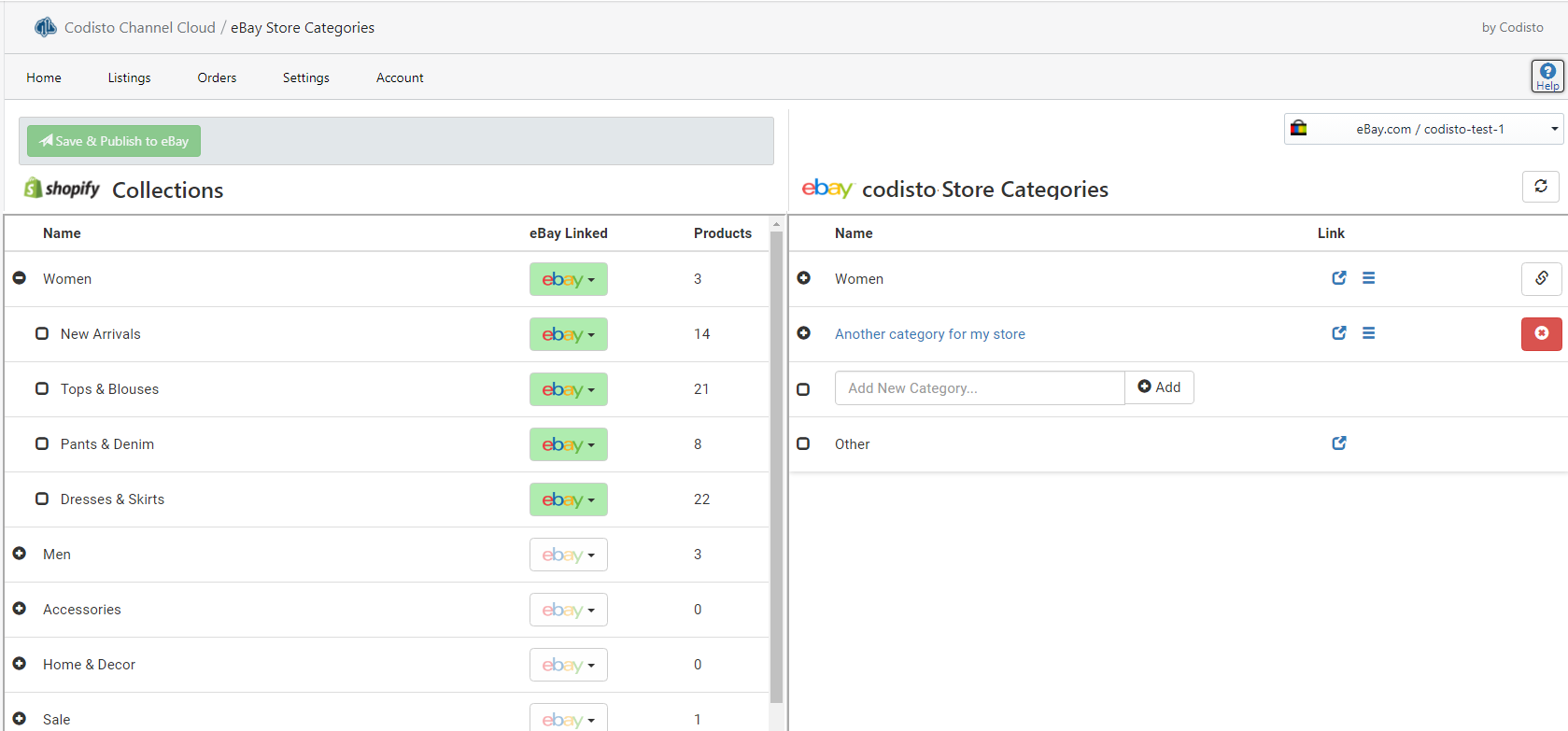 Manually added categories can be deleted by clicking the red cross button.
<< See all Channel Cloud articles