Configuring Amazon Listing Categories
The only time you would need to set a category for a listing on Amazon is if you are creating a new product by specifying a UPC which doesn't already exist on Amazon. If you are looking up the ASIN for an existing listing, that is already associated with a category, so there is no need to set it. 
You can see the existing category in the Category column.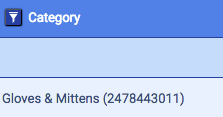 If you want to override the category, you can do so by clicking the category edit icon

 in the category column.
Amazon Category Selection Dialog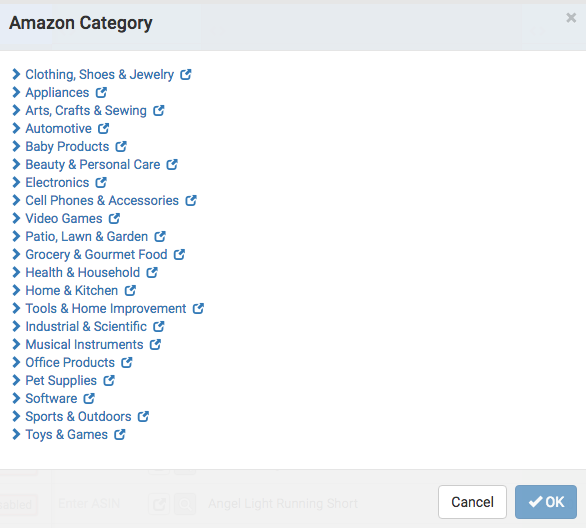 Click the 

 icon to expand a category to expose it's child categories. Repeat this process until you see the leaf categories, which have a radio button 

selection. Click a leaf category to select it, then click OK.
Amazon Category Selection Dialog showing leaf categories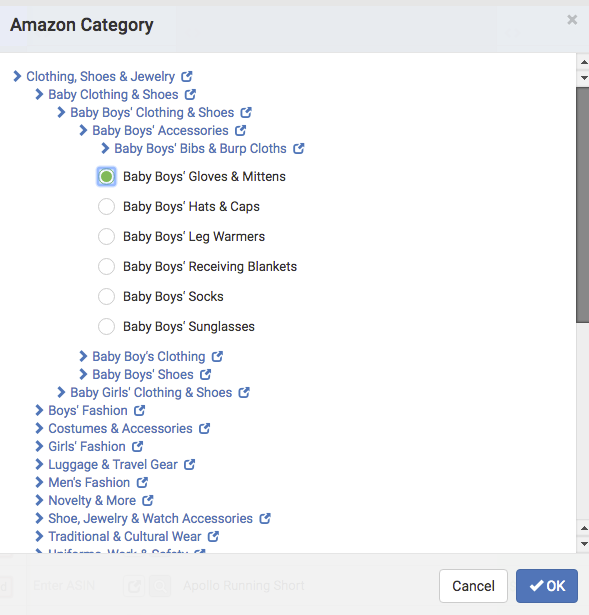 Send the changes to Amazon by clicking white Save button at top