Changes to the XpressGrid for Amazon
We've made some changes to the Codisto XpressGrid to make selling on Amazon easier by simplifying the process of submitting offers for products already available on Amazon and creating new listings for those that are new to the Amazon catalog.
To learn more about the difference between submitting offers and creating offers, you can watch this video in the Codisto tutorial series.
What's changed in the XpressGrid?
You'll still have access to all the same great features of the XpressGrid and all your Amazon offer and listing fields, but the new interface makes it easier to choose whether you're sending offer information only (price, quantity, fulfilment and condition) for products that already have a listing on Amazon's catalog, or sending full listing details to either create a new listing on Amazon or edit existing content on a product already in your Amazon Seller Central account.

Offer Details
To make it easier for sellers that only need to send to Amazon the fields required to submit an offer on an existing product listing, these fields have been grouped into their own section of the XpressGrid. These five fields - Offer Status, Amazon Price, Amazon Quantity, Shipping Rules, Condition and Tax Code are sent by Codisto to Amazon for every product that you enable in the XpressGrid, whether you are making an offer or creating a new listing. 
You will see each of these offer fields displayed in the green section of the XpressGrid.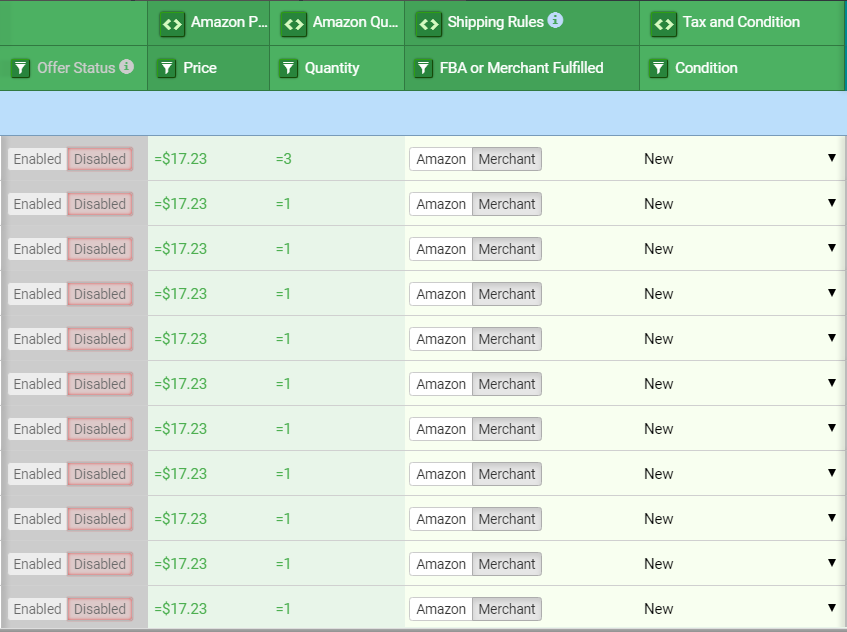 Listing Fields
If you are selling a product that already exists as a product listing on Amazon, even if it is the first time you are selling that product yourself, you only need to submit the information in the offer fields to Amazon to list your product for sale. But, If you are selling a product that is entirely new to Amazon, you will need to create a new listing using the images and product details in your online store catalog. 
In order to create a new listing, Codisto will send a number of fields required by Amazon in order to create a detailed product page. You can view these fields before submitting them to Amazon, update required information such as product category, and edit the rules Codisto uses when creating these fields on Amazon based on the data in your online store catalog in the Listing Fields section of the XpressGrid which can be found to the right of the Offer Fields section:

When you open the XpressGrid, these fields will be hidden by default: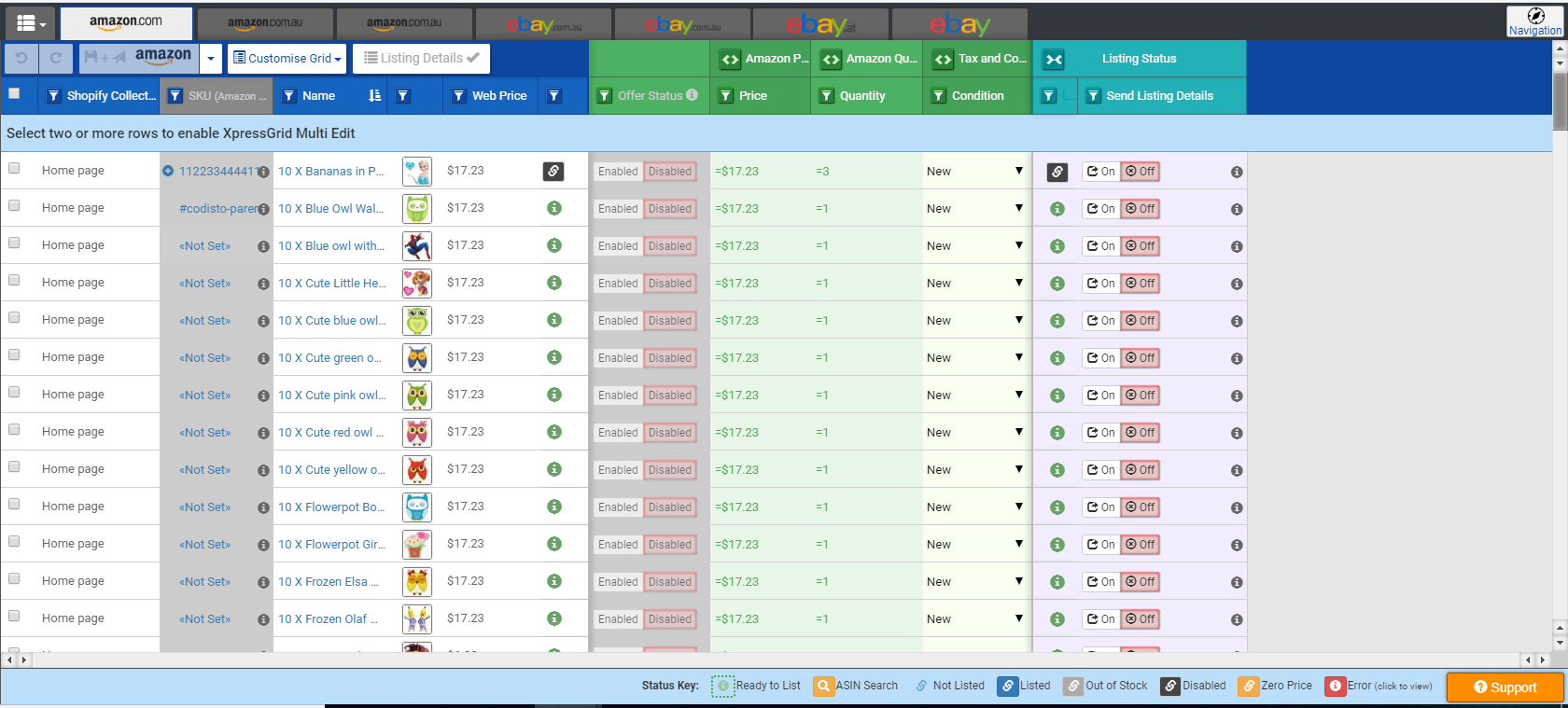 To view these fields, simply click on the new "Listing Details" button which can be found in the top left of the XpressGrid next to the "Customize Grid" button:

Send Listing Details
With these changes to the XpressGrid, Codisto will no longer send your Listing Field data to Amazon by default when you Enable and Publish, only your Offer Field data.
If you want to submit your Listing Field data to create a new listing or submit content changes to an existing listing, you will need to enable this by turning on the "Send Listing Details" setting, which you will find in the first column of the Listing Field section.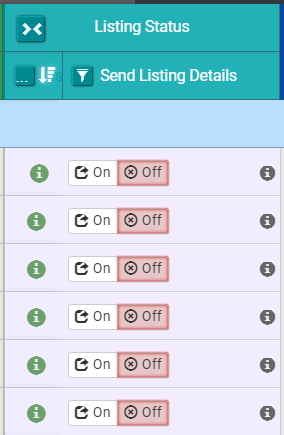 Enable and Publish
After you have turned the "Send Listing Details" option to "On", you will still need to Enable and Publish to submit your information to Amazon. The "Enable" button is now located at the furthest left side of the Offer Fields section.
If you are creating a new listing on Amazon, we recommend you review all of your Listing Field options before you Enable and Publish them to Amazon for the first time.