'
eBay image display errors
What to do if your images aren't showing on eBay listings
If you are presented with an eBay listing that looks like this: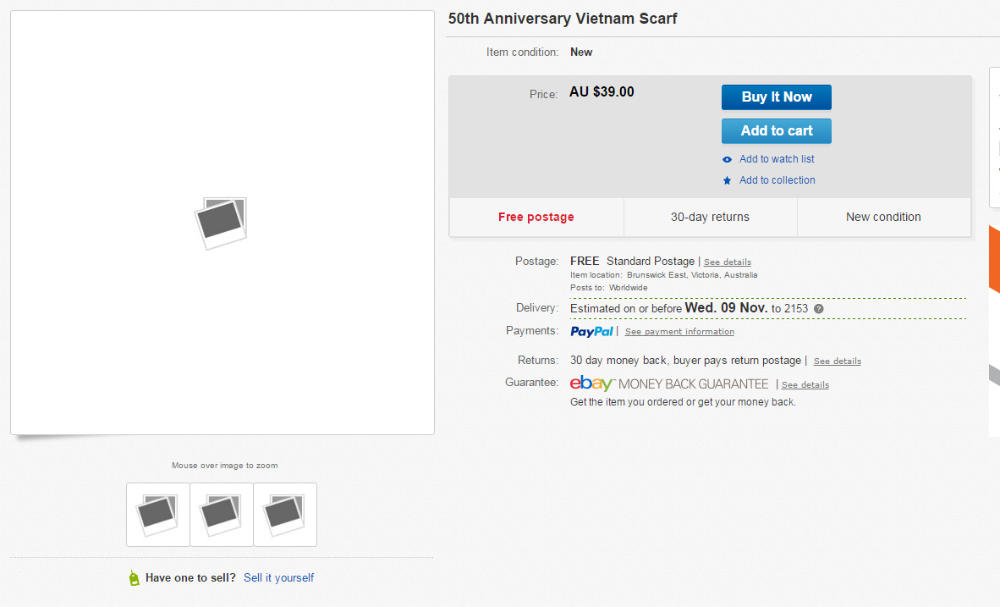 It means that the eBay picture service has failed (an eBay fault not Codisto). eBay 'accept' the images and send a response saying "got the images, everything is ok" so Codisto doesn't resend the images where in reality, they did receive the images but the picture service failed after upload.
There is no automated way of checking this error unfortunately, because eBay's messages respond with "Images were already received ok".
However, if you can send a ticket to support@codisto.com with the eBay listing url of the offending listing, we can manually reset the EPS (eBay picture service) URL effectively retrying/resending the images with a different URL so eBay thinks it is a different set of images and is open to receiving them again.
<< See all Channel Cloud articles