'
Pulling orders from Walmart into Shopify using alternate fulfilment apps
Using an alternate 'order fulfilment' app such as ShipStation, if not setup correctly for use with Codisto, can easily cause duplicate orders on ShipStation and create confusion.
There are 2 ways to avoid this. Codisto recommends Option 1 as the most suitable approach to use.
Option 1:
Disconnect Walmart from ShipStation (or the order fulfilment app being used) and send your Shopify orders into ShipStation. This will ensure stock levels are updated on Shopify as soon as we send orders, and the sync is maintained. ShipStation will see all orders and Codisto will send all the necessary Shipping and Tracking information from ShipStation back to Walmart.
Option 2:
Disable sending orders on a per channel basis from the order screen. If you are selling on multi channels, ensure the correct channel is selected first as per below.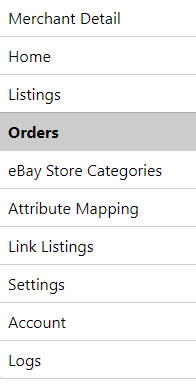 << See all Channel Cloud articles